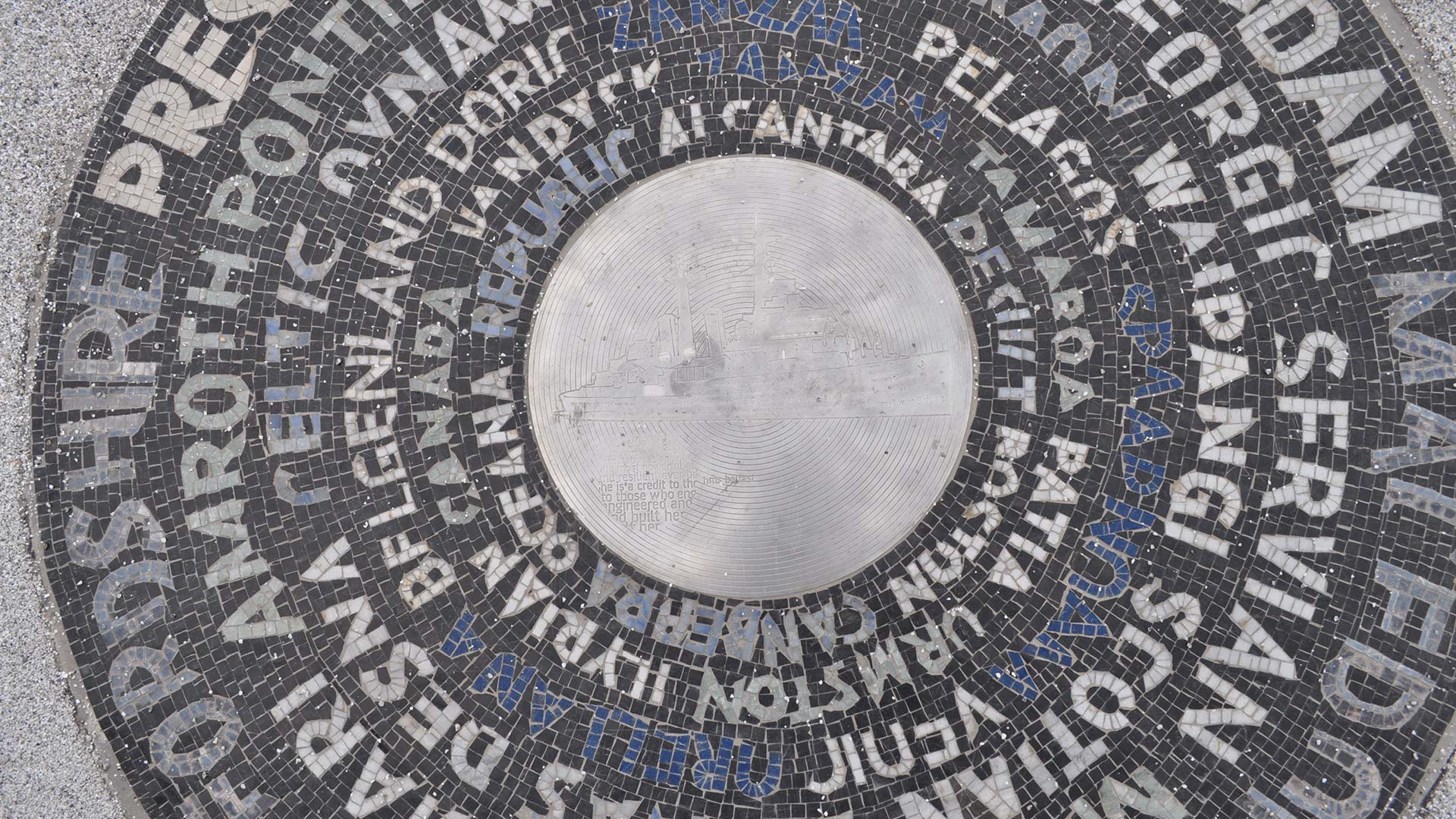 NORTHERN IRELAND HARBOUR
MOSAICS
Typographic mosaics and stainless steel ships embossed and etched with stories created a mosaic pathway to celebrate Belfast's rich shipbuilding heritage for the Belfast Harbour Commission and NITB.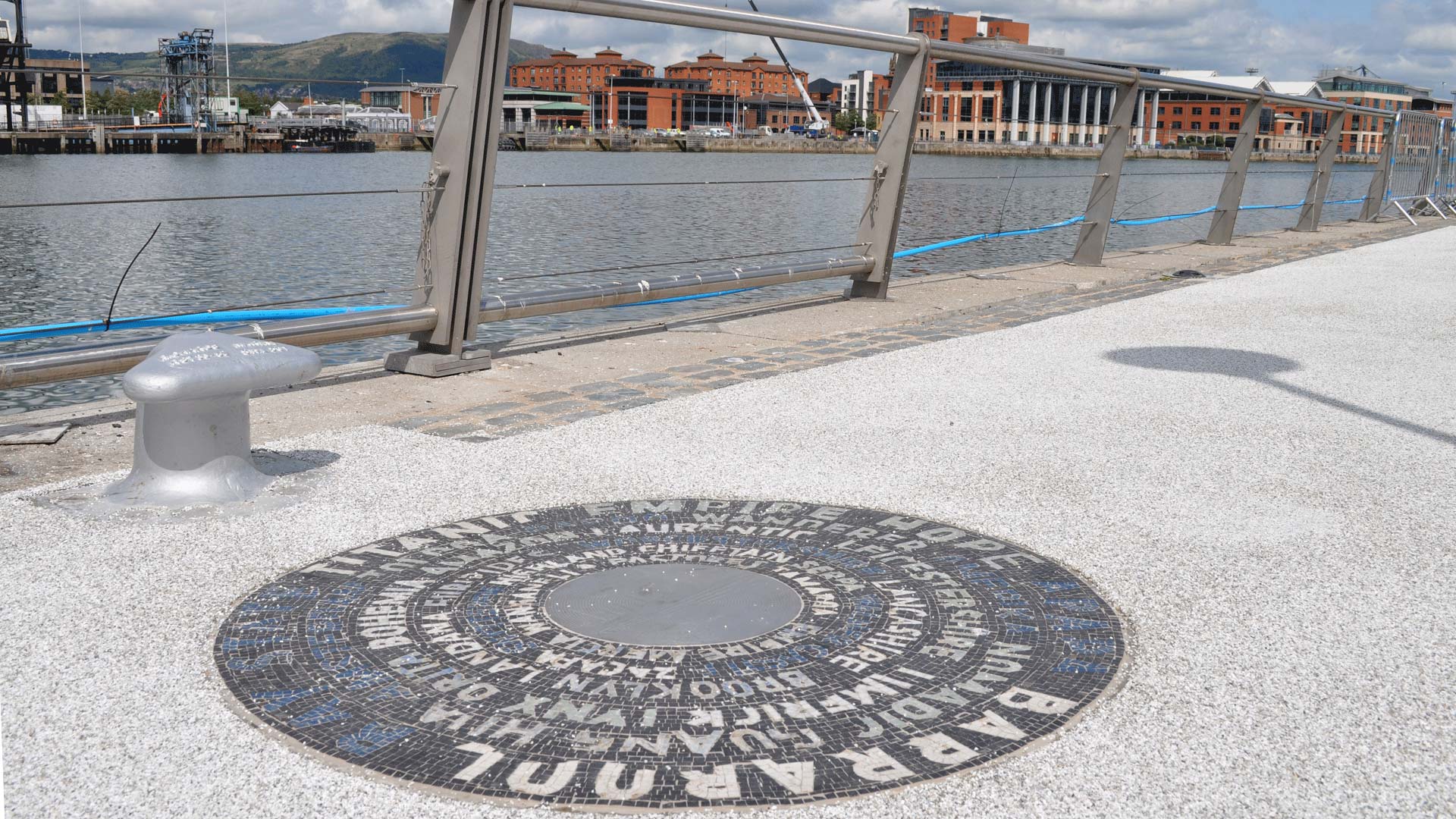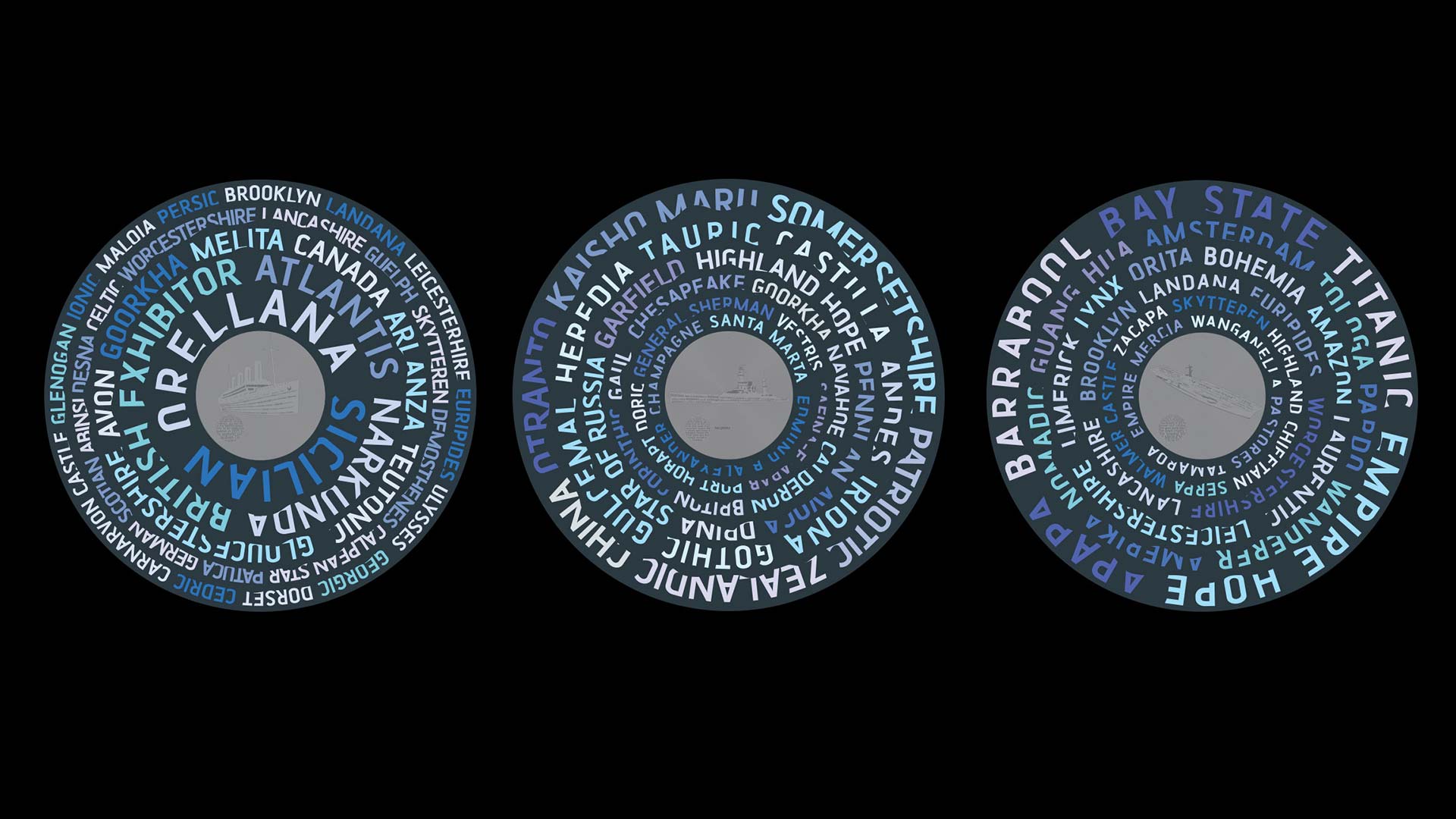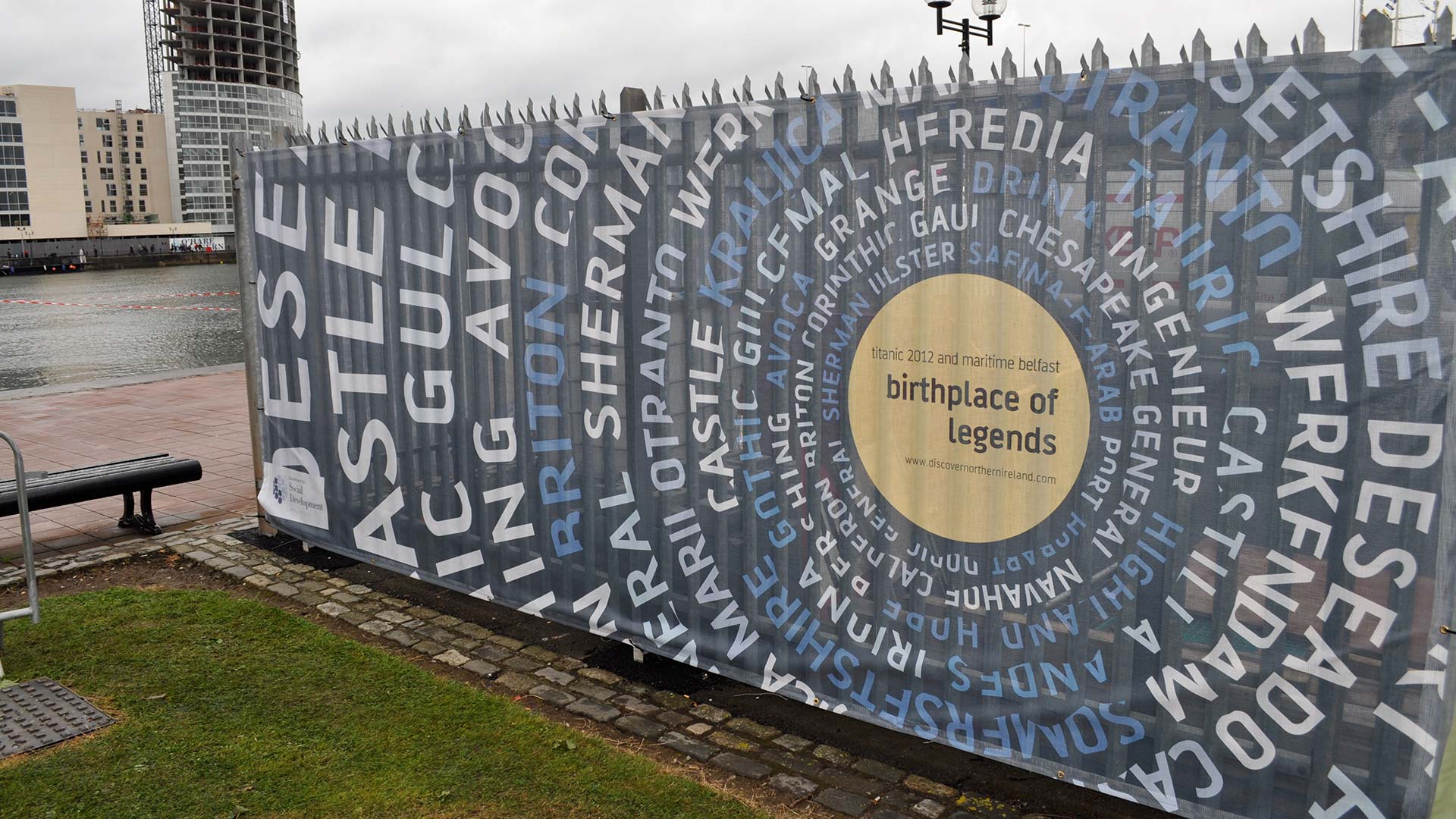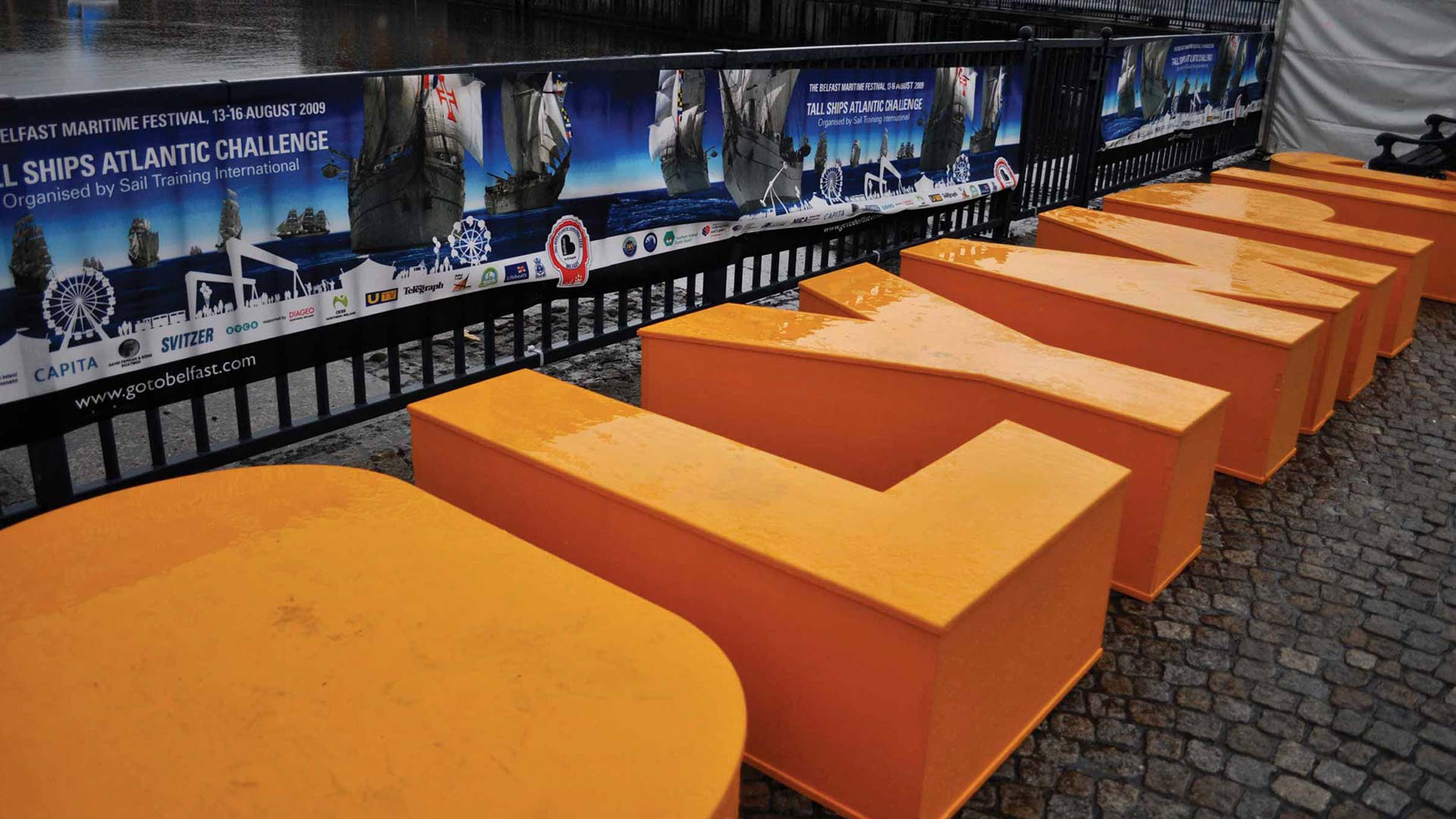 NORTHERN IRELAND HARBOUR
TALL SHIP BENCHES
Working for NITB (Northern Ireland Tourist Board) alongside AV Browne, we travelled deep beneath the skin of Belfast's legendary maritime heritage to create a multi-faceted range of art pieces, street furniture, street theatre and event graphics to celebrate the arrival of the Tall Ships to Belfast (the biggest local tourism event for many years), while simultaneously promoting starter days throughout Northern Ireland.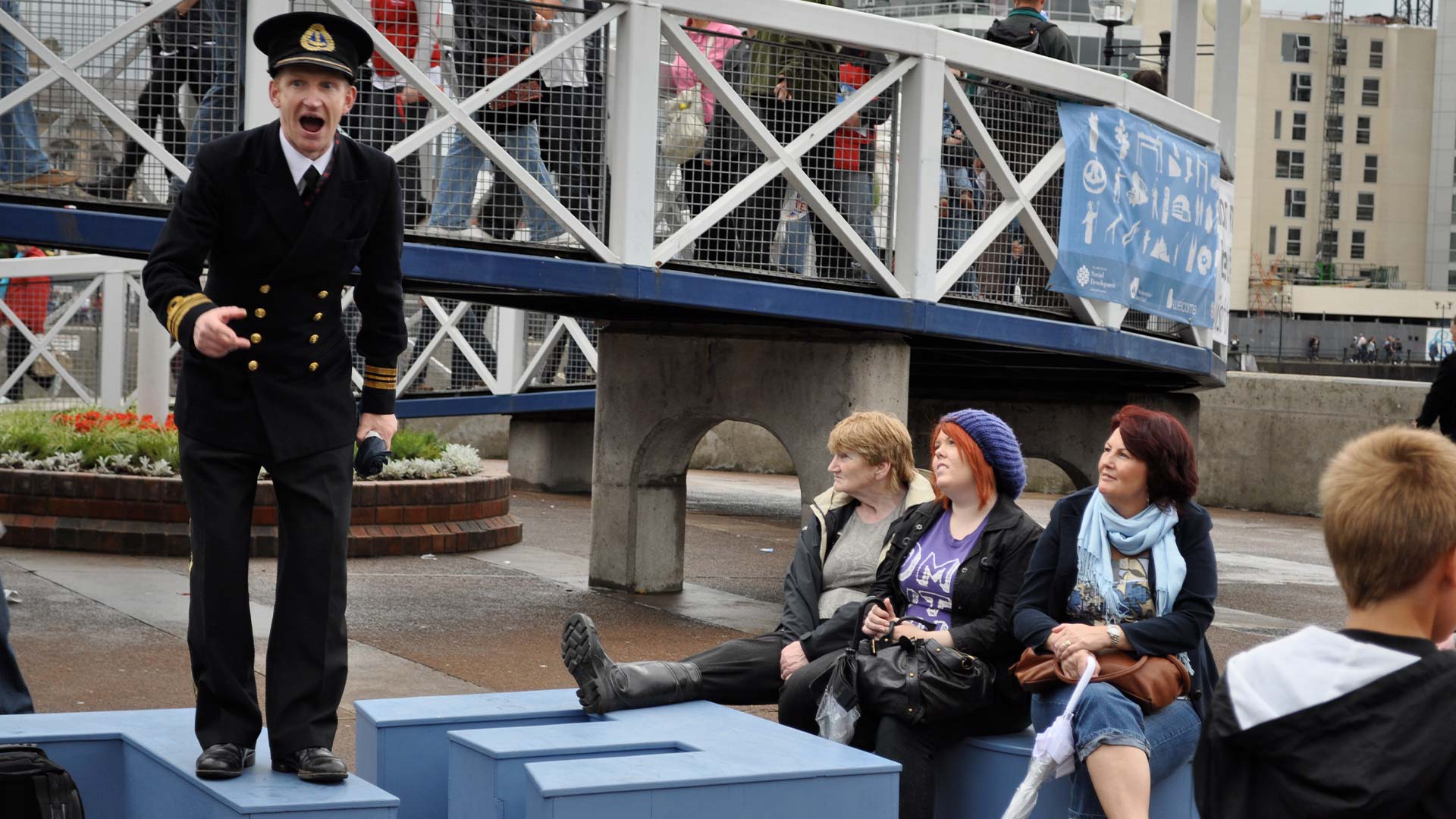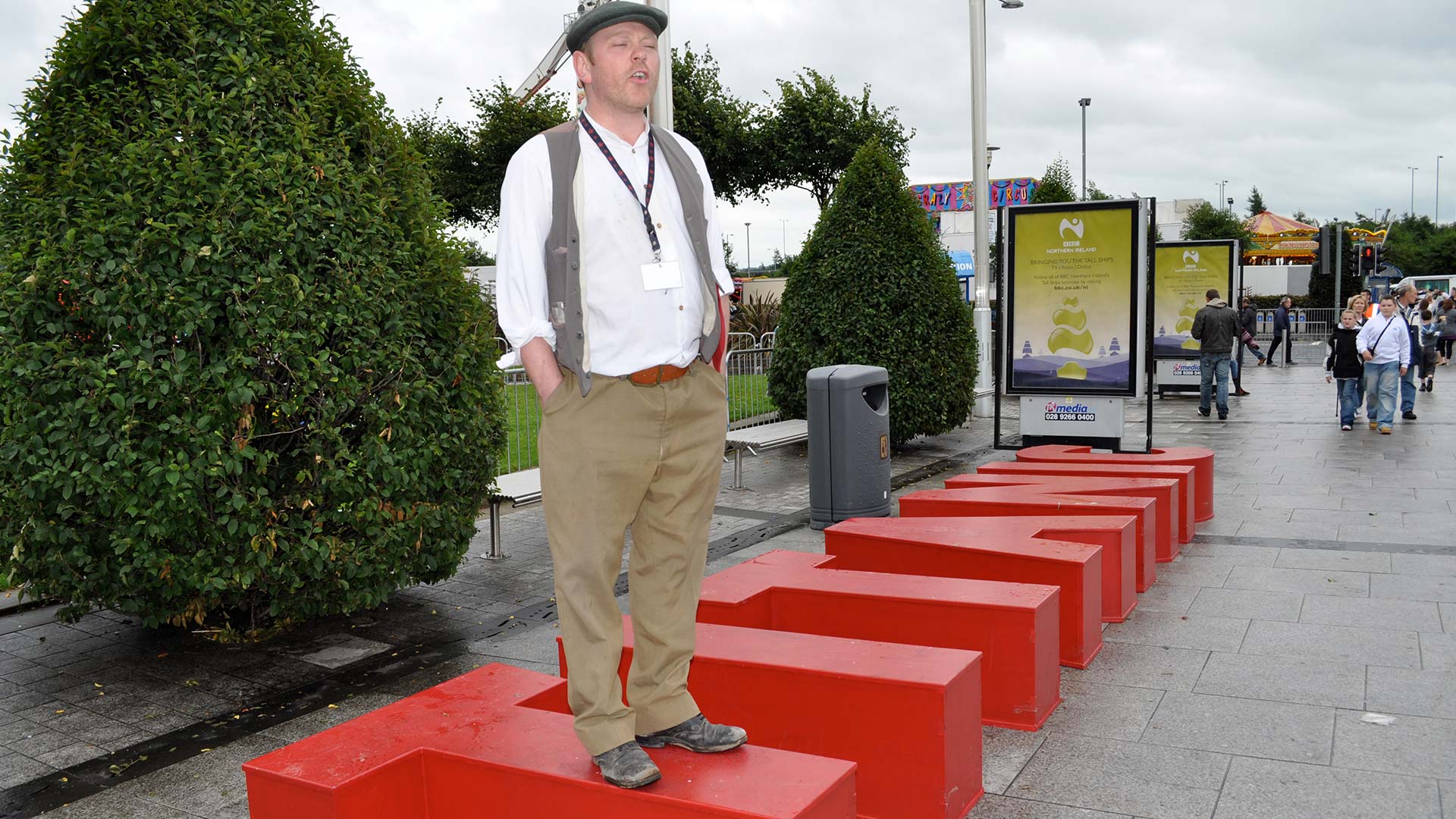 We installed several large wooden benches prominently across the quay where they ships arrived, on which stood actors declaiming the stories of four famous Belfast ships (including RMS Titanic) to the crowds. The multi-functional benches thus became both a seating and entertainment area.